Hey, there! :-)
Okay...can you even believe it is August 1st? Really? The month of July flew by for me, and I can't believe that before we know it, Fall will be here -- my most favorite time of year! I've been gathering all sorts of ideas for decorating for the Fall months on
Pinterest
, and it seems to me that I'm not the only one looking forward to the cooler months. :-)
Anyway, the first of the month calls for a shout-out to my peeps -- my sponsor swappers! I love these ladies and their blogs, and it's my pleasure to take some time to introduce them to you today. I'm including each of their buttons and a little blurb about their blog that they wrote for you -- I do hope that you go exploring! Each of these bloggers inspire me in different ways, and I just know they will inspire you, too.
Hey everyone! We are Kyle and Lisha from One House, One Couple. We bought, fixed, and sold our house for a profit during the recession, and we're finally documenting all our hard work on our blog (mixed with some personal posts about life). Come on over and stay awhile. We love getting new visitors and we hope you get all the DIY inspiration you need! See you soon! ~ Kyle & Lisha -
Hi everyone! My name is Rachel and I am the owner of Get Neat. Get Neat is a professional organizing company based in the Washington DC metro area (including VA and MD) designed to help people create a balanced life by finding an organizational system that is simple and functional. We would love it if you stopped by and visited our site and blog! Check out our services and blog at
http://www.get-neat.com
; follow us on Twitter @Get_Neat; like us on our Facebook page at
https://www.facebook.com/pages/Get-Neat/379877282026884
; or follow us on Pinterest at
http://pinterest.com/getneat33/
. Hope to see you soon! :-)
Welcome to Our Cozy Cubbyhole. It's small but it's ours! Follow our nesting adventures full of DIY projects, crafts, life, and love in our apartment in Los Angeles. My name is Erika and I happily share a great one-bedroom apartment with my boyfriend, Walker, and my dog, Bo. I love living simply and enjoying the little things. This is where I get my style- simple, cozy, personal, a bit reminiscent, and happy. Our home is a peaceful oasis away from the hustle and bustle of the city. And you are always welcome! :)
In case you would like any additional links, here they are as well: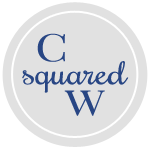 I'm Clare, a Southern girl turned island adventurer living in the Caribbean with my husband. I'm a teacher, artist, foodie, and eternal optimist. I love to travel and find myself in hilarious situations more often than not. Here in Dominica, each day is an adventure, and I love to share bits and pieces of island life on my blog,
C Squared W
. Stop by and say hello!
Vintage lovin, craftin' mama, who was laid off in 2011 and now "Redesigning Life, Love and Motherhood." Instead of going back into the workforce and possibly working for someone who may/may not lay me off, I decided to take my life into my hands and dub myself...my own boss. I now work harder for this boss, than any of my past bosses....and my new boss lets my children, and my family, take center stage. Cheers to taking the road less traveled, and spending precious time with the ones you love
.
So there you have it -- sponsors for the month of August! If you are interested in swapping with me for next month, feel free to e-mail me at allthingsluxurious.atl (at) gmail (dot) com! :-) And check in later for another post about something fun and new that ATL is participating in!
I hope you all have a great morning, and I will be back this afternoon!
love,
maria